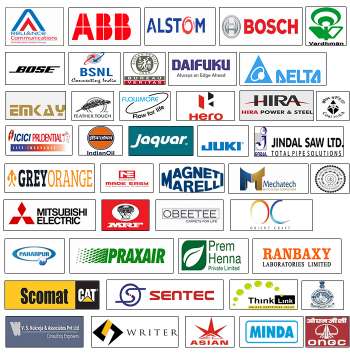 Purevolt is an "ISO 9001 –2008 Certified Organization" & a registered MSME, NSIC, D&B and SSI Unit engaged in Manufacturing, Exports and Marketing of all types of Voltage Stabilizers, Voltage Regulators , Sine Wave Inverters and Isolation Transformers.
We are specialist in Custom designed manufacture and export of Servo Voltage Stabilizers, Automatic Voltage Stabilizers, Isolation Transformers, Sine Wave Inverter, Variable Auto Transformers etc.
With Expansion comes a great responsibility and we are dedicated to provide our customers with best support and cooperation's by giving them all details relevant for product maintenance. We have a team of dedicated professional s who have been in this industry for decades and they can offer there expert advice and knowledge to answer all your queries relation to our Servo Voltage Stabilizer, Automatic Voltage Controllers, Isolation Transformers and Sine Wave Inverter.
We are one of the major exporters of DSP based Sine Wave Inverters and Solar Inverters. Our Sine wave inverters had a great success records in lot of African and Middle East countries Nigeria, Ghana, Iraq, Yemen , Dubai , South Africa, Kenya etc
Our Products:
We are Manufacturer & Exporter of Wide Variety of Servo Voltage Stabilizers in Both 1 Phase & 3 Phase, Isolation Transformers, Step Up Transformer, Step Down Transformer, Sine Wave Inverter, Home Ups, Solar Inverter, Automatic Voltage Stabilizers, Automatic Voltage Controllers, Online Ups, Variable Auto Transformer, Variacs, Constant Voltage Transformer – CVT, MPPT & PWM Solar Charger Controllers.
If you need any further clarification please feel free to contact us at +91-9810032305 / +91-9811593007 or visit our website www.purevoltindia.com for details or mail us at info@purevolt.in or info@purevolt.in



Our Supply Network :
Andhra Pradesh, Arunachal Pradesh, Guwahati, Assam, Sikkim, Nagaland, Mizoram, Gandhinagar, Kanpur, Varanasi, Patna, Agartala, Karnataka, Bhubaneswar, Assam, Hyderabad, Bhopal, Indore, Dehradun, Rajasthan, Lucknow, Punjab, Kerala, Moradabad, Mumbai, New Delhi, Ludhiana, Jaipur, Chandigarh, Pune, Rudrapur, Tamil Nadu, Goa, Tripura, Bangalore, Chennai, Orissa, Srinagar, Meerut, Kolkata, Guwahati, Chhattisgarh, Kohima, Ranchi, Pondicherry, Gujrat, Arunachal Pradesh, Bihar, Madhya Pradesh, Maharashtra, Nagpur, Raipur, Thiruvananthapuram, Daman, Sri Ganganagar, Jammu & Kashmir, Uttar Pradesh, Silvassa
Our Export Network :
Afghanistan, Algeria, Angola, Australia, Bahrain, Bangladesh, Bhutan, Botswana, Canada, Boston, Egypt, Cairo, Manama, lagos, Ikeja, Dubai, Uae, Sydney, Sharjah, Abu Dhabi, Sudan, Dhaka, Bangladesh, Nepal, Bhutan, Sri Lanka, Ghana, Israel, Kenya, Lebanon, Malawi, Malaysia, Mozambique, Oman, Namibia, Nepal, Nigeria, Qatar, Russia, Singapore, Saudi Arabia, Dammam, Kaula Lampur, Indonesia, Vietnam, South Africa, Zimbabwe, Thailand, United Arab Emirates, Uganda, United Kingdom, UK , Tanzania, United States, Chile, Peru, Yemen, Zambia, Panama, Bahamas, South and Latin America.
Products Offered :
Industrial Servo Voltage Stabilizers SVS, Automatic Voltage Regulators / Stabilizers, IGBT based Online UPS (Single/Three Phase), Sine Wave Online Ups (Single / Three Phase), Automatic and Manual Voltage Stabilizers/Regulators, Constant Voltage Transformers – CVT, Ferro Resonant Transformers, Isolation Transformers, Auto Transformers, Step Up Down Transformers, Line Interactive – Offline UPS, Ups with External Battery, Power Inverters, DC – AC Converters, Telecom Transformers, Sine Wave Inverters, Solar Products, Dimmerstat / Variable Test Panel, Variable Auto Transformers (Variacs)