Welcome to Purevolt
A name synonymous to quality and efficiency. We are not only recognized for our contributions in India, but also abroad. With an impressive and trusted clientele in over 30 countries, we manufacture and export Servo Voltage Stabilizers, Automatic Voltage Stabilizers, Isolation Transformers, Sine Wave Inverter, Variable Auto Transformers along with other products.
With nearly 25 years of production experience of the most impressive and technologically advanced servo stabilizers and isolation and distribution transformers, Purevolt is deemed as a prestigious exporter by many countries around the globe. Today we look at various countries to which we export our valuable services and products and understand how it helps the economy of various countries apart from India
If you have experienced the "flickering" of a light bulb in your home then that is what a low voltage looks like. Such voltage fluctuations happen when the electric current supplied to your home varies due to various reasons including bad wiring or low safety procedures.
However, the upward and downward surges in voltages can be controlled with the help of a voltage stabilizer. Voltage stabilizers are designed to control and maintain a steady voltage for a desired range. Servo stabilizer is a type of stabilizer that offers higher accuracy over traditional stabilizers thanks to its automatic correction mechanism.
Today we look at various applications of Servo Stabilizers in various sections of the society and its versatility when it comes to its uses in different places.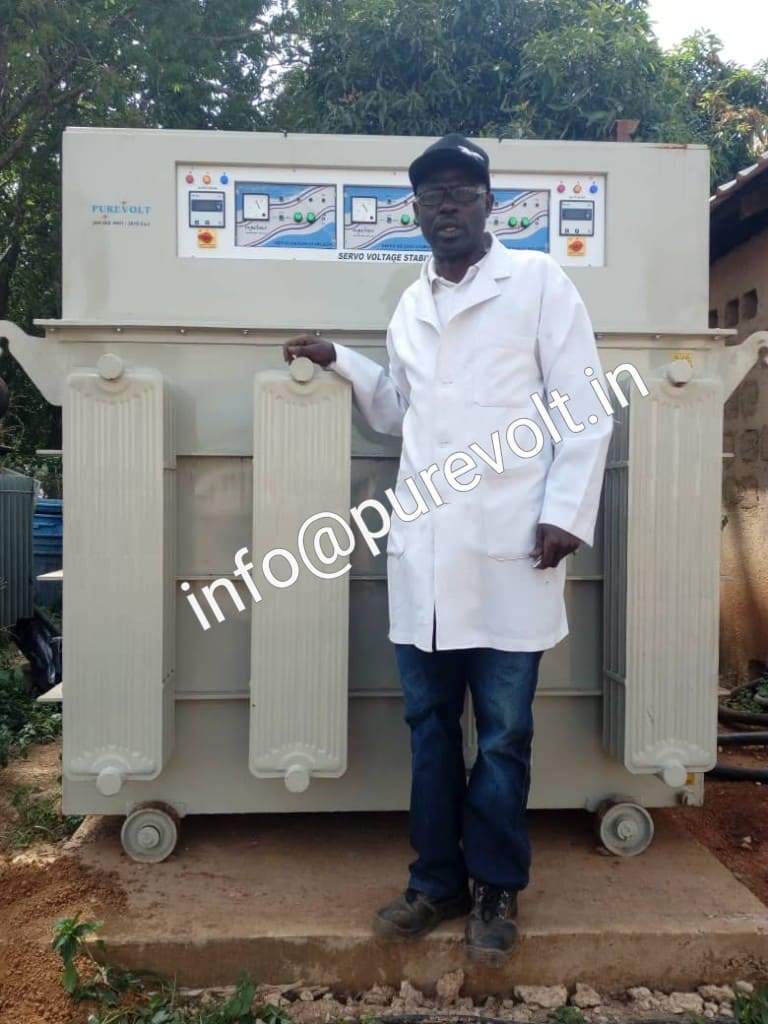 Purevolt is now a renowned supplier and recognized manufacturer in India and export's to countries like Australia, Canada, USA, South Africa, Peru, Boston, Lagos, Dar E Salaam, Ikeja, Cairo, Manama, Sudan, Abu Dhabi, Sharjah, Dhaka, Chittagong, Sweden, Nigeria, Sudan, UAE, Bangladesh, Tanzania, Egypt, Saudi Arabia, Bahrain, Dubai, Nepal, Bhutan, Zimbabwe, Germany, Ghana, Iraq, Oman, Kuwait, Sri Lanka, Fiji Island, Malawi, etc. Considering the experience and exposure gained in above countries , we now have a Vision to expand our operations in countries like Middle Eastern Countries like Turkey, Iraq, Saudi Arabia, Yemen, Syria, United Arab Emirates, Israel, Jordan, Palestine, Lebanon, Oman, Kuwait, Qatar, Bahrain and Iran. We manufacture and export these Servo Voltage Stabilizers, Automatic Voltage Stabilizers, Isolation Transformers, Sine Wave Inverter, Variable Auto Transformers on regular basis and continues to make grow in international markets.
We aspire to be the best manufacturer and supplier of various types of Isolation Transformer, Automatic Voltage Regulator, Automatic Voltage controller, Sine Wave Inverter, Solar Inverter, Isolation Transformer and Variable Auto Transformer not just as a record but also in the minds of our customers. And we are assuring you that your experience as a customer of power conditioning products with us will be up to the mark and you will not be disappointed in any way. Looking forward to having more business relations in future.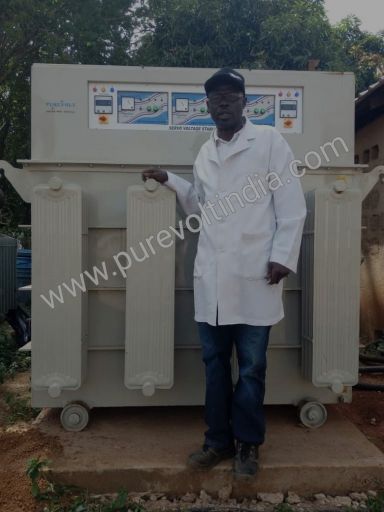 Here are some countries to which we supply Servo voltage stabilizers and distribution transformers:

Our Supply Network :
Andhra Pradesh, Arunachal Pradesh, Guwahati, Assam, Sikkim, Nagaland, Mizoram, Gandhinagar, Kanpur, Varanasi, Patna, Agartala, Karnataka, Bhubaneswar, Assam, Hyderabad, Bhopal, Indore, Dehradun, Rajasthan, Lucknow, Punjab, Kerala, Moradabad, Mumbai, New Delhi, Ludhiana, Jaipur, Chandigarh, Pune, Rudrapur, Tamil Nadu, Goa, Tripura, Bangalore, Chennai, Orissa, Srinagar, Meerut, Kolkata, Guwahati, Chhattisgarh, Kohima, Ranchi, Pondicherry, Gujrat, Arunachal Pradesh, Bihar, Madhya Pradesh, Maharashtra, Nagpur, Raipur, Thiruvananthapuram, Daman, Sri Ganganagar, Jammu & Kashmir, Uttar Pradesh, Silvassa
Our Export Network :
Afghanistan, Algeria, Angola, Australia, Bahrain, Bangladesh, Bhutan, Botswana, Canada, Boston, Egypt, Cairo, Manama, lagos, Ikeja, Dubai, Uae, Sydney, Sharjah, Abu Dhabi, Sudan, Dhaka, Bangladesh, Nepal, Bhutan, Sri Lanka, Ghana, Israel, Kenya, Lebanon, Malawi, Malaysia, Mozambique, Oman, Namibia, Nepal, Nigeria, Qatar, Russia, Singapore, Saudi Arabia, Dammam, Kaula Lampur, Indonesia, Vietnam, South Africa, Zimbabwe, Thailand, United Arab Emirates, Uganda, United Kingdom, UK , Tanzania, United States, Chile, Peru, Yemen, Zambia, Panama, Bahamas, South and Latin America.
Products Offered :
Industrial Servo Voltage Stabilizers SVS, Automatic Voltage Regulators / Stabilizers, IGBT based Online UPS (Single/Three Phase), Sine Wave Online Ups (Single / Three Phase), Automatic and Manual Voltage Stabilizers/Regulators, Constant Voltage Transformers – CVT, Ferro Resonant Transformers, Isolation Transformers, Auto Transformers, Step Up Down Transformers, Line Interactive – Offline UPS, Ups with External Battery, Power Inverters, DC – AC Converters, Telecom Transformers, Sine Wave Inverters, Solar Products, Dimmerstat / Variable Test Panel, Variable Auto Transformers (Variacs)