Difference between a Servo Voltage Stabilizer and a UPS
---
Electrical fluctuations are a common thing in India. Therefore, to safeguard expensive electrical appliances from electrical surges one must use a voltage regulator. Another way to protect your electrical devices is to use a UPS to avert any damage due to power failures.
However, many people are not aware of the correct application of a Servo Voltage Stabilizer and a UPS and often misunderstand their uses with each other. Today, we are going to look at the notable differences between the two devices with respect to their application.
What is a UPS?
UPS stands Uninterrupted Power Supply. In case of an electrical failure, a UPS is a device that provides a temporary and short-term power supply to a critical electrical appliance. UPS is different from emergency power generators or a standby generator that kicks in after a few seconds. The main idea of a UPS system is to provide power and allow a necessary gap to shut down a critical system physically. A typical example of a UPS system is the one provided with a home computer that allows you to shut down the computer without damaging any internal parts or corrupting the day. The run time of the onboard battery of the UPS system is only for a few minutes and gives the user to find an auxiliary power source or enable a proper shutdown.
Due to this short-term functioning, a UPS is used typically in areas where equipment from data centres, computers, telecommunication, or ancillary electrical equipment are involved. The world's largest UPS is a 46-megawatt Battery Electric Storage System, BESS in short, located in Fairbanks, Alaska, and powers the entire city and the nearby rural communities during power outages.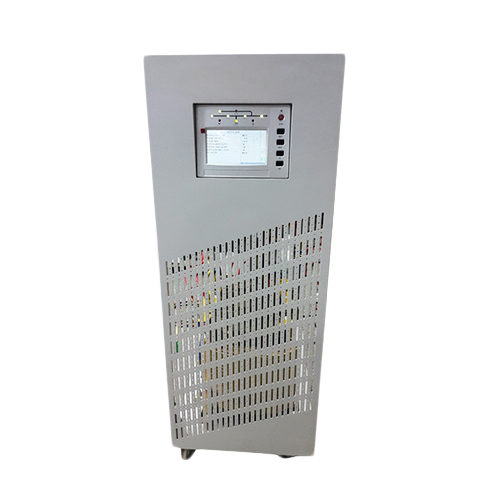 Servo Voltage Stabilizer
A voltage stabilizer is an electrical device to protect electrical appliances from irregular voltage surges. Servo voltage stabilizers regulate the incoming voltage with the help of a servo motor to match the input voltage of an appliance so that the delicate parts of a motor stay protected from electrical hazards.
The difference between a UPS system and a servo voltage stabilizer is its application. The former provides an uninterrupted power supply to prevent damages while the latter ensures that the equipment receives the correct voltage and keeps personnel and property safe from electrical hazards.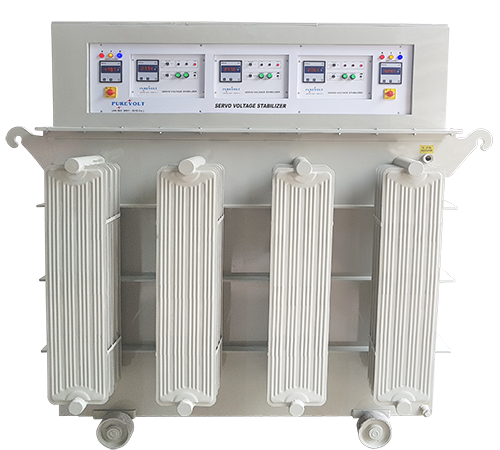 Purevolt Servo Voltage Stabilizers
Purevolt is a Servo Stabilizer manufacturer serving some of the well-known names in various businesses as our esteemed clients. At Purevolt, we ensure that our products serve the interests of our clients at an affordable price with long life and high-quality premium material. We take pride in producing reliable products that are manufactured adhering to strict safety standards to protect your household, machinery, business, and investments.
Buy servo voltage stabilizer online today from Purevolt and keep all your business safe from undesired electrical fluctuations. To know more reach out to Purevolt today and get a detailed idea about servo voltage stabilizers customized to your requirements today!